In your company, you design and sell products. But where do you manufacture them? And with whom? Are you satisfied with your suppliers? Do you have the best quality-delivery-price ratio? Do you anticipate future trends?
Sourcing is the first step in the purchasing process. Either you are satisfied with your current partners but you want to increase your margins, or you want to re-interview the market. This is where the sourcing office comes in.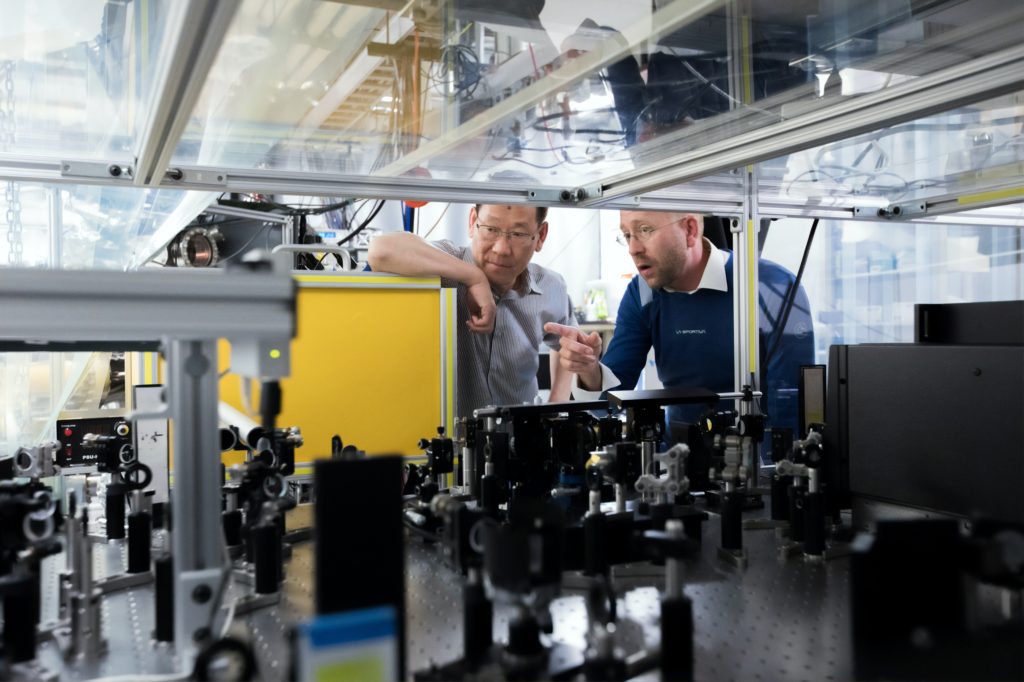 At Eastwise, our mission is to lift your sourcing and procurement activities to the next level, to support you in the manufacture of your products, from development to delivery with a differentiating feature: you buy directly from the suppliers. We do this by offering you the best guarantees for your business (transparency, quality, price, and production time).
Here are 8 reasons why you should entrust us with your future projects:
1. A multicultural team
Developing a product takes time and market knowledge. At Eastwise, our teams come from different cultures, backgrounds, countries and regions. This means that not only do we speak the languages of the countries in which our partner factories are located, but we also know the local customs and traditions, so you can be sure of a worry-free production.
2. Large portfolios and new ranges
Whether it's Horeca, office, industrial equipment, or Home Improvement, we are able to manage large product portfolios. By controlling the costs, risks and quality of your production, we can also quickly develop new ranges. 
3. Total compliance with regulations
For more than 15 years, we have been working as a sourcing and procurement office for European clients specialising in B2B distribution. To stay in this business, we have chosen not to make any concessions in terms of regulatory requirements.
By working with laboratories closely we help fulfill product conformity procedures as requested by regulations or customers such as GS, CE, REACH, ROHS, Food safe contact etc. We also attach a great importance to factories complying with environmental and social standards to ensure the absence of forced labour, child labour, using certifications such as BSCI, Sedex 4 pillars or SA800 for example.
In addition, to find the right supplier, at the right price, at the right time, we are perfectly connected with the factories in our geographical area.
4. Robust process covering all sourcing and procurement procedures
Once we have identified your needs, we target the right suppliers in Asia. We issue a tender, analyse the proposals, visit the factories and then negotiate and sign a contract. During production, our local teams carry out various checkpoints and ensure the delivery of your products. We believe in long-term relationships with our employees, suppliers and customers and ensure that every step is respected.
5. Trust and transparency through digital communication
At Eastwise, transparency is not a fad. On the contrary, we use modern tools to manage and monitor our customers and suppliers on a daily basis: ERP system that we can connect with your ERP, collaborative tool for project management, web platform for order follow-up, mobile app for our Quality Controller team and of course Microsoft Teams/WhatsApp/Zoom to stay connected, organised and offer efficient solutions to our customers.
6. Low start-up fees and a quick presence in Asia
If you use a sourcing and procurement office, it is to select the best suppliers at the best price. For all new business, we guarantee no or less start-up fees. Our head office is in Hong Kong, but Eastwise has a team of 37 people around China, Vietnam, Taiwan, Malaysia, India, Singapore, UK and Tunisia. This means we can travel quickly to any production site in Asia and North Africa (not just China).
7. You decide, we supply
Collaborating with Eastwise means that from your initial brief, we are committed to delivering what you have asked us to do. Of course, you remain in control as we offer options and guide you every step of the way, but you decide. This means that you can concentrate on selling and marketing your products in Europe, with the assurance that we will deliver on time and on budget.
8. At the heart of market trends
With the multiplication of markets comes a multiplication of supply, and a rise in consumer expectations. Eastwise is your eyes and ears in Asia for a variety of expertise. Quality engineers, merchandisers/purchasers, supply chain and procurement officers and quality controllers make sure that your purchases, and especially tomorrow's top products, are in perfect order.
In summary: don't worry about your purchases in Asia and elsewhere. Forget the costs and complications of setting up your own procurement office. And, trust us: at Eastwise, we offer what you would have done, with years of experience and without the day-to-day management!