How the pandemic has opened up new opportunities for us.
As a sourcing agency mainly dedicated to Asia and North Africa, we were put under pressure in 2020 by the crisis. But our professionalism, our ability to meet the requirements of our customers and our corporate social responsibilityhave enabled us to differentiate ourselves from the competition while boosting our competitiveness.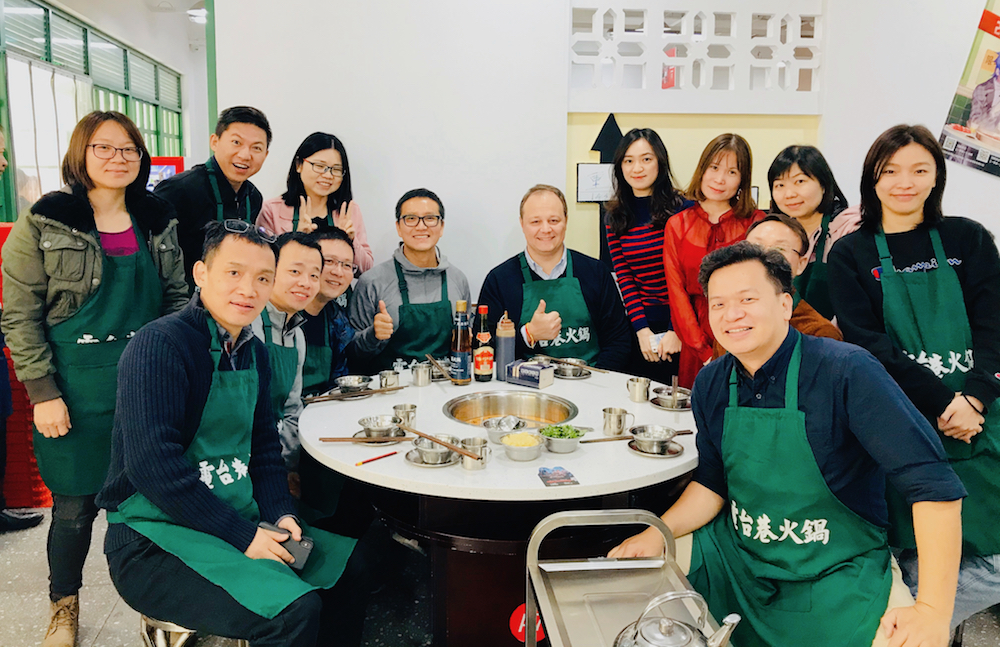 Let's learn from this and look to the future to get off to a good start in 2021.
As demonstrated by the unprecedented conditions of the pandemic, 2020 was the year of all contradictions. While the crisis was violent in its suddenness and magnitude, it nevertheless highlighted Eastwise's strengths.
#1 To be professional, satisfy and retain our customers
From January onwards, our organization in Asia was disrupted: manufacturing sites were shut down, customer orders were on stand-by, deliveries were delayed, etc. Nevertheless, our activities did not stop for all that.
The good relations we maintain with our international customers have enabled us to provide them with the best possible support for their short-term problems, starting with the repositioning of their orders in March/April/May, followed by the proposal of new Covid products (masks, gloves, thermometers etc.) and, finally, to ensure the restart of their activities during the summer.
The transparency we have shown has allowed us to ensure a quality service and to overcome the problems we encountered, in terms of business (cash flow, for example) or process (adjusted due to the pandemic, they then had to be accepted by our customers and suppliers).
Our resilience, this ability to overcome shocks, was put to the test. However, despite the difficulties encountered, our professionalism, our customer concerns and our competitiveness have enabled us to bounce back: it is clear that we have been able to overcome this period while preparing for the future.
#2 To put people in the heart of commercial relations
No short-time working in Asia, but a strong relationship with the teams and a well-organized management structure enabled us to reassure them.
On the side of our suppliers, a real relationship, established and perennial with teams present at their side as well as the payment of our invoices without delay allowed us to reassure them about their future.
In 2021, these human relations are in the heart of our concerns. We are renewing our confidence in our historical suppliers, and we will strengthen our team by welcoming a Sales Director in the first quarter. In this way, we will be able to continue to develop our activities while being more than ever at the side of our customers.
Turning a crisis into an opportunity has been our philosophy since the first months of 2020, and this adaptability has even enabled us to structure our development!
#3 To seize new opportunities
The activities of our customers in France, Belgium and Germany have resumed and we are approaching 2021 with enthusiasm and energy.
More than ever, the management and control of your supply chain is becoming an essential part of your performance. Anticipating this, Eastwise, an integrated and high-performance company, has strengthened its local presence with teams in Sri Lanka and Tunisia, allowing us to be as close as possible to our suppliers and customers.
Whatever your budget, needs and aspirations, we have the means to satisfy them.
Lastly, we would like to remind you that Eastwise is headquartered in Hong Kong and has 28 people based across Asia (with teams in China, Vietnam, Taiwan, Malaysia, India, Sri Lanka) and Tunisia. We also have an office in the heart of one of the most dynamic cities in China: Shenzhen, which gives our team and customers an great opportunity to meet and work effectively together.
Together, we are covering various expertises thanks to:
– Quality engineers who can help you work on product enhancement
– Merchandisers/purchasers looking for an adequate factory to manufacture your order.
– Supply chain officers to ensure production on time and on budget,
– Quality controllers who check orders to ensure quality.
Whether you have had a first experience in Asia or not, whether you want to find a new product category, or whether you want to have a clear vision of the CSR compliance of your factories, Eastwise has only one goal: to help you find the best solution. So why don't you tell us about your project? We'd love to be a part of it!
Cyrille.