Why invest only in China when you can diversify your activities in other countries? At Eastwise, this is our observation. Apparently, it's yours too. Let's develop!
The "China Plus One" concept
Attracted by enormous manufacturing capacity and access to a large pool of productive, low-cost labour, Western companies have invested heavily in China over the past four decades.
Over time, Chinese manufacturers have developed expertise in countless sectors and have developed advanced logistical capabilities to coordinate shipments around the world. This is undeniable.
But times are changing. And, as a result of the COVID-19 pandemic, China is gradually losing its cost and competitive advantage over other Asian countries. As a result, many international customers are seeking to diversify their sourcing areas. This strategy is known as "China Plus One": aiming to find alternative supply chains in other countries, and more specifically in South East Asia, to countries with sufficiently stable governments, such as India, Vietnam, Indonesia, Malaysia, Thailand, the Philippines and Bangladesh.
The benefits of a China Plus One strategy
Let's face it, the China Plus One strategy has its challenges, including adapting to new laws, new markets and streamlining operations across multiple locations.
But when implemented properly, the China Plus One strategy has many benefits:
by accessing new markets, you reduce your dependence on China
Labour costs for workers in South East Asian countries are more competitive than in China
by diversifying risks, you can better control them
As a result, companies that adopt this strategy of using a second manufacturer in a different market become less vulnerable to shocks such as supply chain disruptions, currency fluctuations or tariff risks. They can quickly expand their operations in one country if market or operating conditions deteriorate in the other.
Compliant, fast and efficient delivery
At Eastwise, we have already initiated this China Plus One strategy with our historical customers. Diversifying supply chains, taking risks and exposing a company to additional operational burdens can take more time and resources than some can handle.
With teams in 7 countries (China, Vietnam, Singapore, Taiwan, Malaysia, India and Tunisia) our customers benefit from full transparency regarding quotations, component availability and delivery times. Two-way communication is faster and our supply chain managers have real-time visibility of field operations. With a reliable network of partners, they can make the best decisions in terms of production quality, cost, reliability, timing and speed.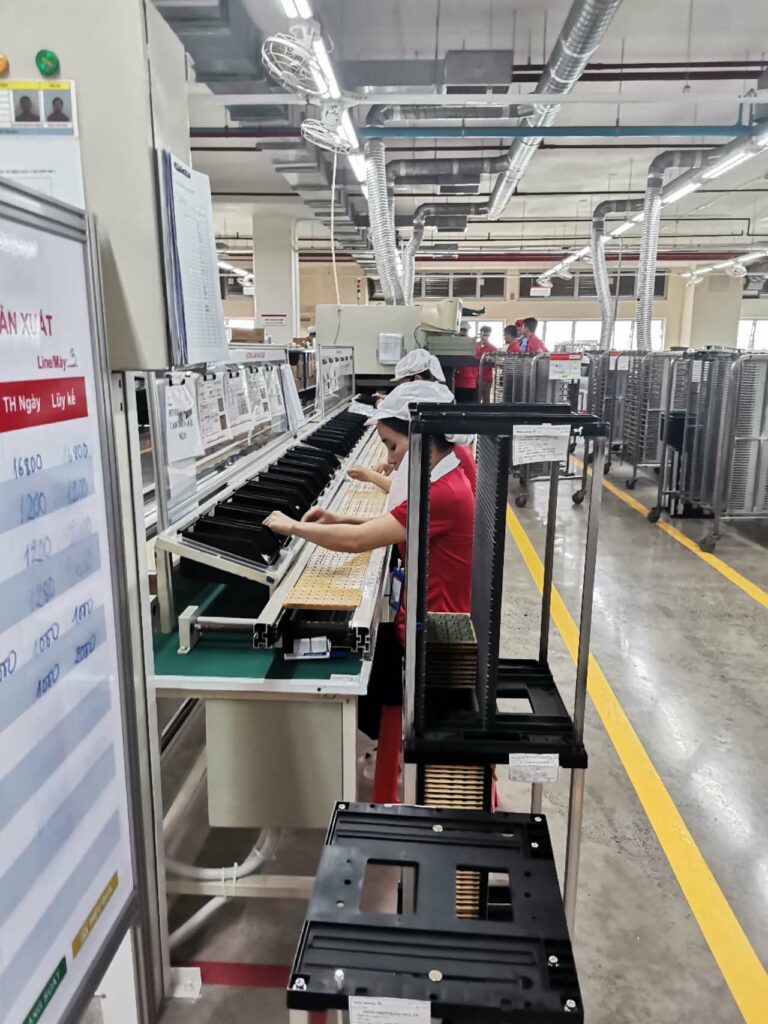 Finally, a concrete example: Vietnam
Since joining the World Trade Organisation in 2007, Vietnam has been growing rapidly: foreign investment in the country has exceeded investment in Indonesia, the Philippines and Thailand combined.
With favourable tax rates, tax exemptions, lower wages and the signing of the free trade agreement with the European Union, Vietnam has become an ideal manufacturing export centre for the implementation of a China Plus One strategy.
This is why Eastwise now has an office in Vietnam!
With teams based in Ho Chi Minh, our aim is to expand the supplier base for one of our European customers outside of China. Today this concerns wood for the exterior (garage doors, gates, fences, parquet, furniture, etc.). And only certified wood (FSC).
What about tomorrow? We are open to everything!
As you can see, for reasons of cost, security and long-term stability, the "China Plus One" strategy offers many advantages in terms of sourcing and procurement.
Our teams are at your disposal to receive all your requests, to draw up quotes in accordance with your needs and to follow your projects from A to Z. And this is true regardless of the countries involved, because Purchasing has no borders. Or they move!
To find out more, click here:
https://trade.ec.europa.eu/access-to-markets/fr/content/accord-de-libre-echange-ue-viet-nam
https://www.douane.gouv.fr/actualites/nouvel-accord-commercial-entre-lunion-europeenne-et-le-vietnam
Do you have a project? Let's talk about it!